Why Choose Bar Type LCD Displays with TFT Modules?
Views: 36 Update date: Sep 08,2023
Bar Type LCD Display, also known as stretched displays, offer a unique aspect ratio that sets them apart from conventional screens. They come in various sizes, with popular dimensions like 16:3 and 32:9. These displays are characterized by their elongated, rectangular shape, making them ideal for showcasing content in a wide range of settings.
Behind every stunning display is a TFT (Thin-Film Transistor) module. TFT modules are the driving force that enables
Bar Type LCD Displays
to deliver exceptional visual clarity, vivid colors, and quick response times. Thanks to TFT technology, these displays excel in applications where fluid and high-quality visuals are essential.
Bar Type LCD Displays with TFT Modules are versatile and find applications across various industries. Some noteworthy uses include:
1. Digital Signage: Engage your audience with eye-catching advertisements and dynamic content in retail stores, airports, and public transportation.
2. Industrial Control Panels: Enhance efficiency and precision in manufacturing processes with displays tailored for industrial control systems.
3. Gaming: Immerse yourself in gaming experiences like never before with panoramic views and seamless gameplay.
4. Transportation: Inform passengers with real-time updates and advertisements on buses, trains, and subways.
5. Restaurant Menus: Replace traditional menus with digital displays for a modern, interactive dining experience.
6. Medical Imaging: Provide doctors with accurate diagnostic tools and surgical displays for improved patient care.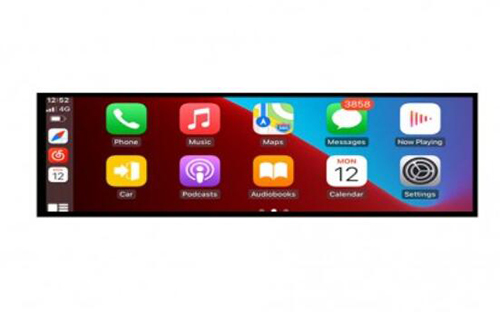 Why Choose Bar Type LCD Displays with TFT Modules?
1. Space Optimization: Their elongated shape allows you to maximize your screen real estate without increasing the footprint.
2. Stunning Visuals:
TFT Modules
ensure sharp images, vibrant colors, and smooth video playback.
3. Durability: Built to withstand various environments, these displays are designed for 24/7 operation.
4. Customization: Tailor the display to your specific needs, whether it's size, resolution, or touchscreen capabilities.
Prev: Applications of capacitive touch screens
Next: How does capacitive touch screen work?